What Does a Magic Broom Chimney Inspection Look Like?
Know Who is Coming to Your Home
Before we arrive you will receive a text message with a photo of a technician. Therefore, you may rest assured that you have a complete understanding of which tech is about to arrive at your home.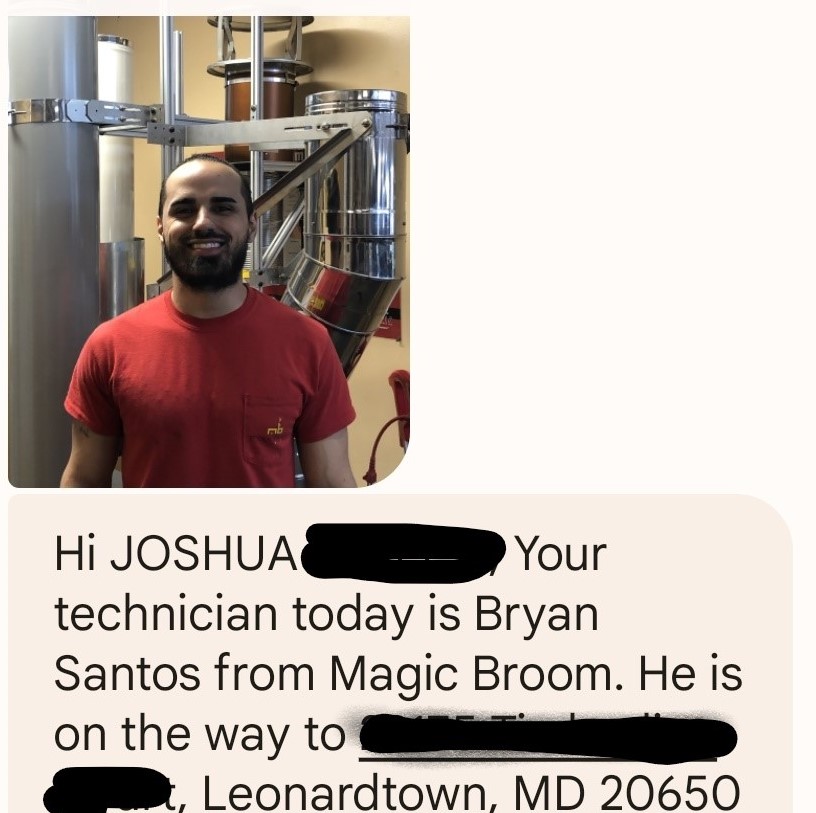 CSIA Certification Matters
Each Magic Broom Chimney Sweep technician is a CSIA certified professional that continually improves their training weekly to ensure that we are delivering the absolute highest quality service. The CSIA (Chimney Sweep Institute of America), is the standard certification in the chimney industry. They are dedicated to the training, education, and certification of chimney industry professionals, keeping them informed and aware of new processes and methods to better serve customers around the nation. 
Clarity with Pictures
Our Inspection reports are the most detailed in the industry.  Our reports go through your system, section by section. We put your pictures right next to the bullet point.  So there is no guessing at what you are looking at.
Your report with photos is sent to you after your inspection. 
Professionally Wrapped Vehicles
All of our trucks are professionally identifiable and marked. You'll have no doubt whether or not Magic Broom is on the job. We take tremendous pride and attention to detail with everything that we do and bring that experience and pride to each and every job that we perform in the field. Our vehicles display our pride and expertise. When you see a Magic Broom Chimney Sweeps vehicle in your neighborhood, you'll know that a higher magnitude of quality is being delivered to residence in the area. If you have any questions concerning your fireplace or chimney please do not hesitate to call the number on our service vehicles.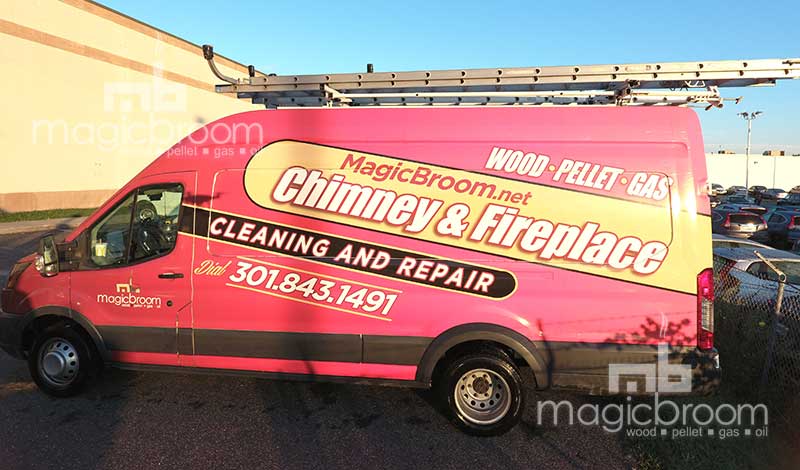 A Digitial Chimney Inspection Performed on the Spot
All of our technicians are supplied with state of the art tablets and inspection cameras. Each tablet contains an industry leading chimney inspection software. Therefore, you can rest assured that your chimney inspection is thorough and detailed.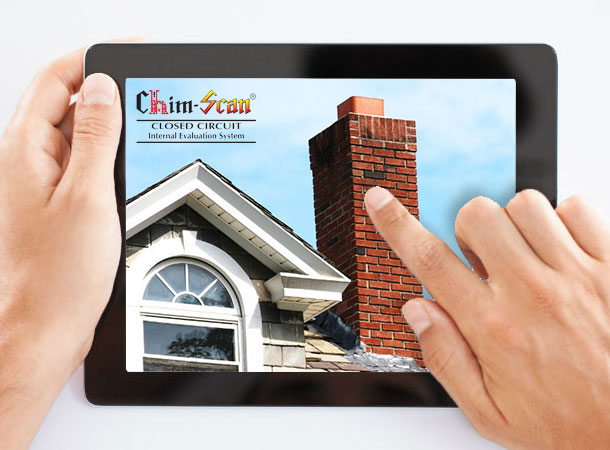 Estimates:
If any repairs are needed after reviewing the inspection report with your technician, the technician will review them with you at the time of service. All estimates are typed and include images and detailed descriptions. Estimates are also emailed to you directly after completion of the job.
Signs that an Inspection is Needed:
The transfer of real estate:
The Sale of a House (preferably presale)
New tenant for a rental property.
Damage evaluation after a storm or an earthquake:
Hurricane or Tropical Storm.
Damage evaluation after a chimney fire or an appliance malfunction.
A change in appliance type.
Annual maintenance
Or it has never been inspected.