Chimney Services » Services » Masonry » Chimney Rebuilding
We Specialize In Complete Chimney Rebuilds
When properly designed, constructed, and maintained, chimney systems can provide warmth and enjoyment for years and years. But there are several things that can cause problems within the system, creating damage so extensive that the chimney requires a complete rebuild. Most rebuilds are as a result of chimney or house fires, earthquakes/weather damage, extensive water damage, or a combination of neglect and age.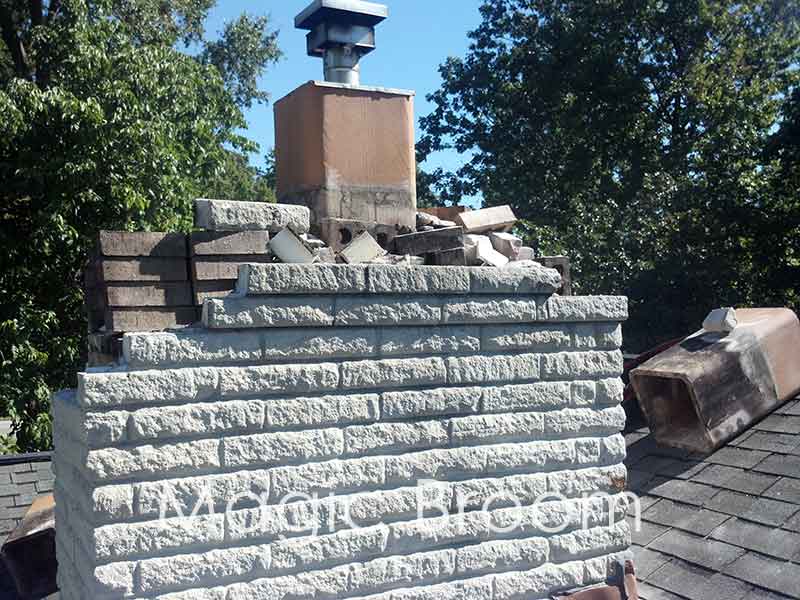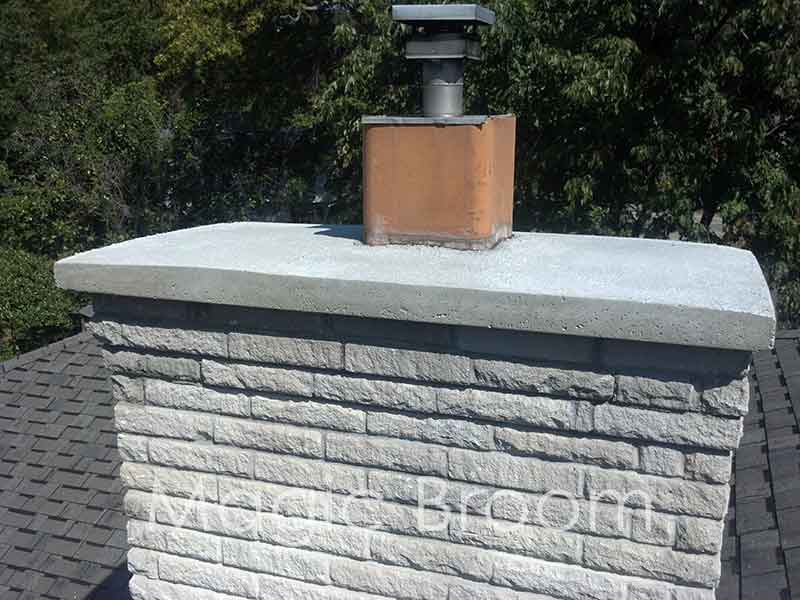 Chimney or House Fires – Chimney or house fires can cause extensive damage to the structural integrity of a chimney system. Although some fires may only require repairs, some fires may require a complete rebuild of the chimney to ensure the safety of the home and family.
Earthquakes/Weather Damage – Earthquakes and incredibly strong storms (such as tornados) can shift, crack, or otherwise damage the chimney so extensively that simple repairs won't do. If left unattended, a chimney damaged by an earthquake or tornado may lead to further water damage and questions of safety. Chimneys that have endured these events will most likely have large cracks, extensive crumbling, and wide-spread structural damage, and will require complete rebuild for continued safety and use.
Extensive Water Damage – There are several measures that can be taken to prevent water damage, and when well-constructed and maintained, a chimney should be water-free. However, water penetration can be hard to identify without regular professional inspection and maintenance. That's why water often does extensive and irreparable damage before it is discovered by the homeowner. In these cases, the masonry may be completely decayed internally and structurally unsound as a result. To protect the home from further damage and to ensure the safety of those living in the home, complete chimney rebuild will be required.
Neglect coupled with Age – When improperly cared for or neglected, a chimney system can develop irreparable cracks and creosote buildup, spalling, and water and weather damage. If not addressed, these problems will not go away, but will instead get worse with time. Once a certain level of damage is reached, especially within the brick of the chimney, there is no way to repair, and rebuilding is the only option.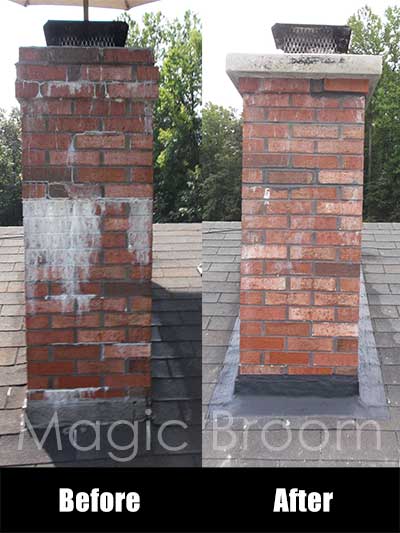 Why Magic Broom?
At Magic Broom, we don't just have a working knowledge of chimney systems – we have a passion for them! That's why we specialize in the complete rebuild and reconstruction of damaged or inefficient chimney systems. We know how important safety, efficiency, and aesthetics are to each homeowner, and we take pride in providing quality work that meets all three of these needs.
We make significant investments in the education of our technicians, providing them with the best knowledge, techniques, and tools in the industry. This passion for continuous improvement, in addition to the dedication and passion of our technicians, guarantees you the best service and the highest quality workmanship. Our skilled masons bring years of experience to each and every job and are dedicated to meeting and exceeding your expectations. To discuss your chimney rebuild needs and vision and to experience the Magic Broom difference, contact us today at 301-843-1491!