Home » Services » Chimney Relining » Replacement
Replacing Your Flue Liner – The Perks Of Stainless Steel Liners
Although flue liners can be constructed of clay tiles, galvanized steel, or aluminum, stainless steel offers versatility and durability that these other materials cannot. Whether you are currently using a wood-burning appliance and considering a switch to gas in the future, or using a gas appliance and considering a switch to pellet – a stainless steel liner is all you need. These liners are incredibly resilient and can take the heat, vapor, and abuse of pellet, wood, AND gas fires. Stainless steel is a practical way to invest in the safety of your chimney system, and when professionally installed, most stainless steel liners are backed by a lifetime guarantee.
You don't have to wait for damage or changes to your system to invest in a relining. You can also reline for performance. Relining your chimney with stainless steel can:
Increase draft.
Increase efficiency.
Decrease soot buildup.
Make the venting system water tight.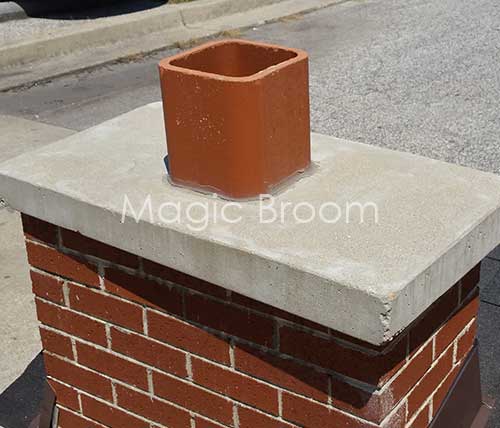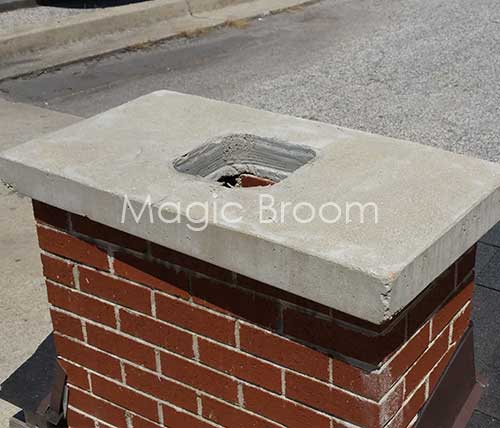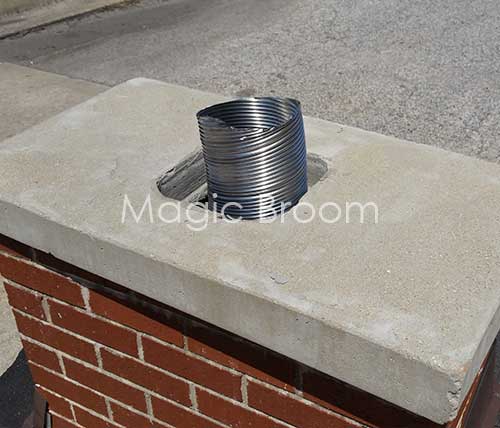 When Would I Opt For A Stainless Steel Liner?
If you are non-committal, or considering a fuel or appliance switch in the future, stainless steel is your best bet. It will save you the hassle of having to reline your flue in the future, and will keep the masonry of your chimney in excellent condition.
If you are switching appliances or adding an insert or stove, your existing flue may not be properly sized to work with your new addition. In this case, a stainless steel flue liner can be the perfect solution to the mismatch in size. A Magic Broom technician can help you determine what size flue will work best with your new appliance, and will professionally install it for a lifetime of safety, efficiency, and enjoyment.
If your chimney was constructed without a liner, a stainless steel liner can be a quick and effective fix.
If your clay tile liner is beyond repair, a stainless steel liner is your best bet. This will provide you with a lifelong fix and will keep your masonry protected.
If your current liner is aluminum or galvanized steel, a stainless steel replacement can provide you with the durability and safety that your existing liner lacks.
Stainless steel liners can be either rigid or flexible, depending on the need and situation. Flexible liners offer custom shaping and may be beneficial in homes with unique chimney systems that shift or turn. Flue lining replacements:
Are UL listed & tested.
Carry lifetime material warranties.
Are made of high-grade stainless steel.
Are insulated, which stabilizes draft and reduces build up in the system by keeping the flue gases warmer and making sure they swiftly exit the system.
Include the removal of existing terra cotta flue lining.
Whatever your chimney lining needs, Magic Broom has the knowledge and experience to help you make the best choice. We have been relining chimneys since the late 70s, and we know what works and what doesn't. To find out more about stainless steel liner options or to schedule an appointment today, click here.