Tuck pointing or pointing refers to the process of removing old, substandard or deteriorating mortar and replacing it with new, high-quality mortar. This is typically done to restore the strength and stability of masonry where mortar joints are failing. It also helps to protect the brick surrounding the failing mortar, so that water can no longer penetrate it and cause internal brick damage.
Although the masonry of old is incredibly durable, it still suffers deterioration caused by time and weather. If you are noticing cracking and crumbling in the mortar of your chimney or fireplace, it is imperative that you have it replaced immediately. Ignoring this problem can lead to damage within the brick. Once brick is damaged, there's not much you can do but rebuild.
But, it's not just old masonry that requires tuck pointing. Sometimes newly constructed masonry can have sloppy mortar, improper coloring, bee holes, or other damage. As with old masonry, flawed new masonry can be replaced through the process of tuck pointing.
When To Tuck Point
When mortar joints have fallen out and the chimney has been weakened as a result.
When past repairs were done improperly and without removing damaged mortar.
When bricks have separated from the mortar.
Why Magic Broom?
If you have ever seen messy, improperly-tooled mortar, you'll have no problem understanding that tuck pointing requires skill, patience, and the proper tools. That's why we invest so much time and money into our technicians and our equipment. Tuck pointing must be carefully done with the proper tools so as to not damage the surrounding brick. It is important that an even amount of mortar be removed and that the finish is smooth and gapless. It is also important that the look and color of the new mortar align with the look and color of the existing mortar. Some older mortar mixes included texture additives like shells. If the new mortar does not have this added texture, the results will not be seamless and streamlined. The results of an inconsistent mortar job will be less than desirable and will look like patchwork.
We have seen poor mortar jobs and we know how much it takes away from the visual appeal of the entire home. Don't pay twice for a job that can be done right the first time. Our technicians have extensive tuck pointing experience, and know exactly what to do to get the best and most consistent results. Call Magic Broom and enjoy quality craftsmanship at a reasonable price. We guarantee you'll be satisfied with the results of our work!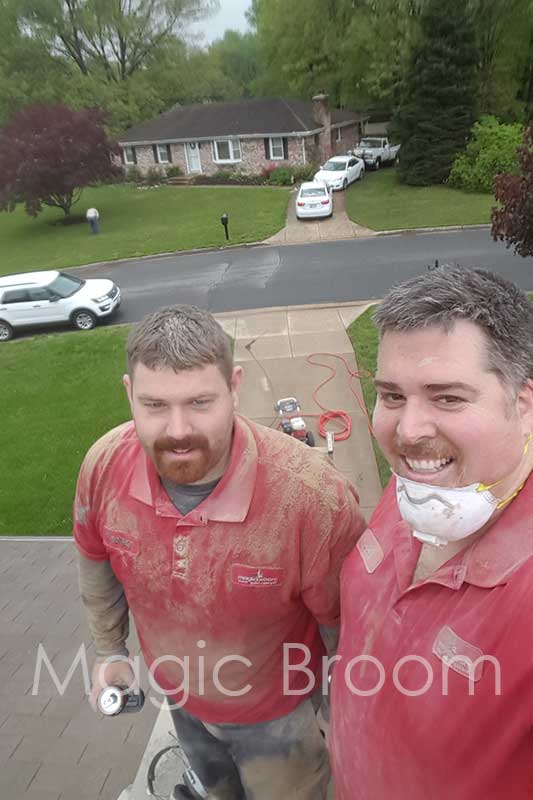 Our tuck pointing service includes
Grinding out all the bad mortar and cleaning the area for to prepare for fresh mortar
Installation of fresh mortar
Clean up of the work area
90 day warranty on workmanship. Ask about extending the warranty to 10 years with a floating crown and water repellent treatment.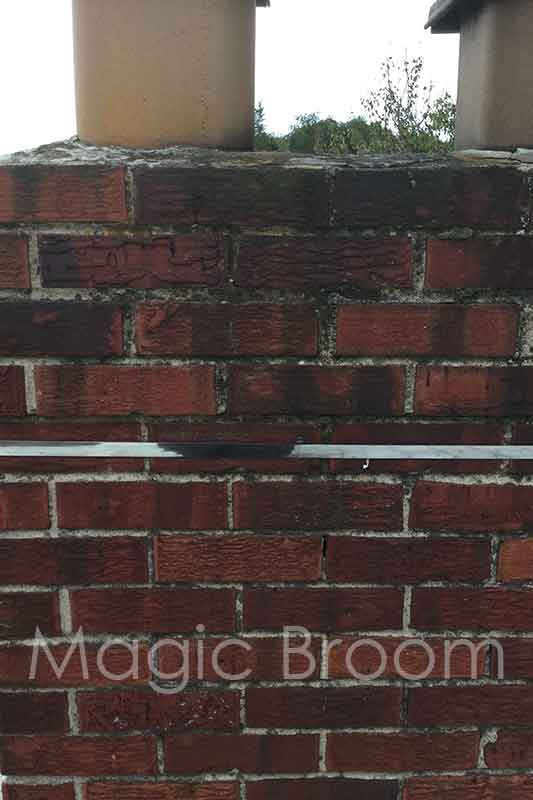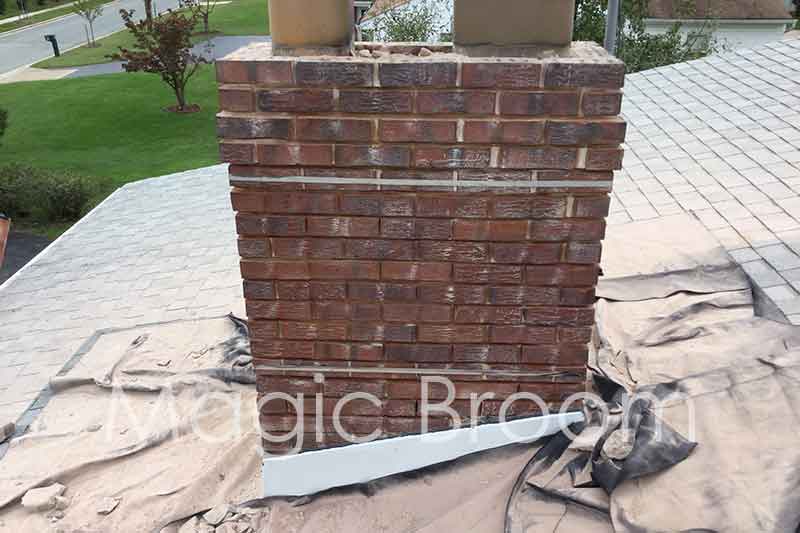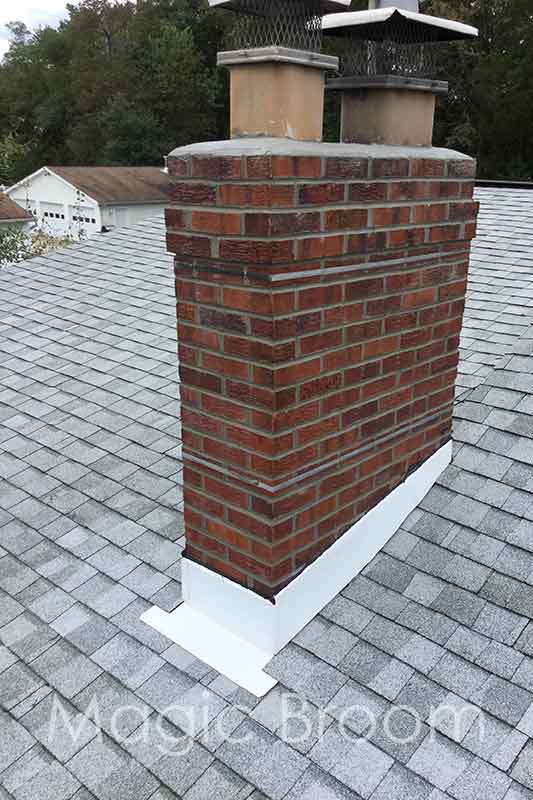 Cut and Plug Service
With our cut and plug service, we remove damaged or spalled brick and replace them with new brick, making your chimney more structurally sound and looking like new.