There is a classic charm about wood-burning fireplaces that many find hard to beat. They enhance the aesthetic of your living space significantly, while bringing warmth and comfort to your loved ones evening after evening. And the fact that they increase the appeal and value of your home is an added bonus, as well!
If you are looking to have a wood-burning fireplace installed in your home, there is no time like the present, and our team is more than willing to help you out. At Magic Broom Chimney Services, it's all about the customer!
Benefits Of Using Wood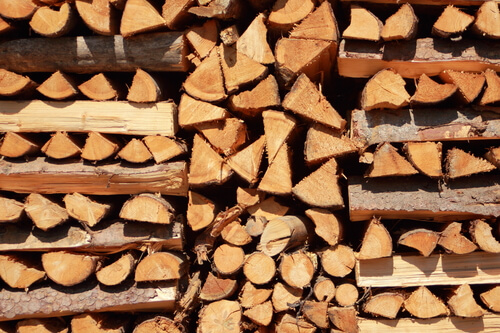 Now, many homeowners in today's world are opting for gas appliances, due to their convenience, efficiency, and easy-to-use controls, but others feel that there is simply nothing quite like a wood-burning unit. And who can blame them? The sounds and smells that accompany a real, genuine fire are hard to duplicate, and no other options can create an atmosphere quite like it.
Wood is also a great, renewable fuel source. If you season your own, all that needs to be done is to chop some logs from time to time, so that you always have some on hand. Even if you do not store your own, wood is fairly cheap to come by, and you won't have to worry about running out of it any time soon.
You also won't need to feel concerned about losing a heat source if the power goes out. Just light up a few logs, and you'll be good to go for the night! Along with this, modern fireplaces are built better than they used to be, so you get a lot more efficiency. This is often a concern for potential fireplace buyers, but you should not have a problem getting the heat your family deserves with the systems we have to offer.
If you are looking to lower your energy bills and add a focal point to your home that is sure to bring countless cozy evenings indoors, then a fireplace is the way to go. If you're interested in finding the right wood-burning unit for you, talk with our team today.
We Offer Top-Notch Brands
We offer the best brands available, and they come in a wide range of size and style options, so it is easier than ever to find the perfect look for your home. We also have options if you are looking to do a stove or insert instead. No matter what type of appliance you would like in your home, our team is qualified to help you out.
We are certified with the CSIA, the NFI, and the IRC, and we are members of the NCSG, as well. We take pride in being knowledgeable, professional, and honest in every job we take on, and we are confident that there is no better team to trust throughout Southern Maryland. Set up an appointment with us today!