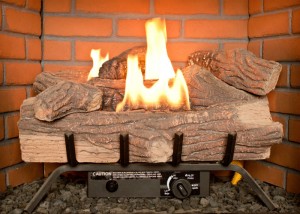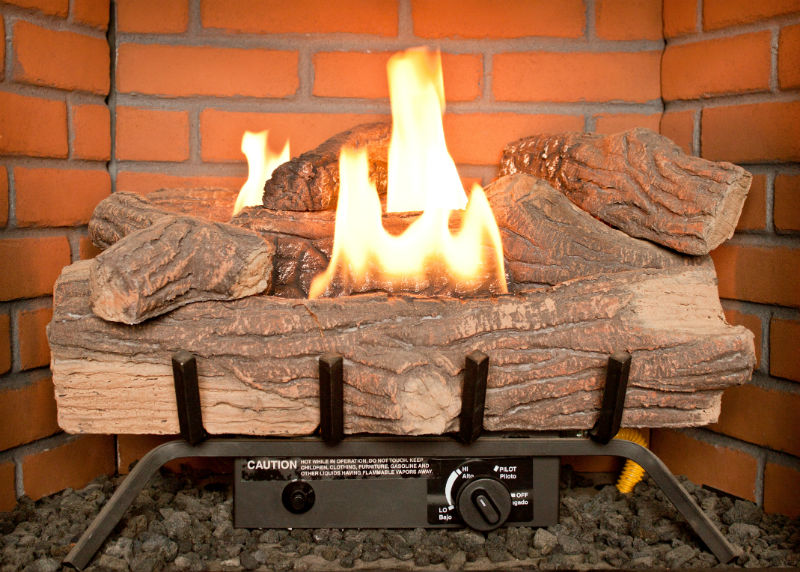 Gas fireplaces have grown in popularity in recent years because of their ease of use and relatively low maintenance. Although there is significantly less upkeep that needs to be done for a gas fireplace than a wood burning one, gas fireplaces still need to be properly maintained to work their best. With minimal time and effort, your gas fireplace can continue to work at optimal performance levels and last for years to come.
These simple maintenance items can help extend the life of your gas fireplace, ensuring it continues to work safely and efficiently.
Annual inspection 
Similar to their wood burning counterparts, gas fireplaces are recommended to have a professional inspection and cleaning annually. Professionals can do things that typical homeowners can't: cleaning out the ODS valve, checking carbon monoxide levels, and making sure the venting is working properly.
Cleaning 
Cleaning a gas fireplace is relatively neat and easy to do as there is no messy ash to deal with. The exterior glass doors and metal finish can simply be wiped with a damp cloth as often as needed. Abrasive chemical cleaners, including normal glass cleaners, should avoid being used as they can damage the finish.
At least twice per year, take the time to carefully clean the interior of your gas fireplace. Before any cleaning is done, ensure that the gas valve has been completely turned off and that none of the fireplace components are hot from recent use. This will prevent the gas from accidentally igniting during the cleaning process. The logs, burners, and control compartment can be wiped clean with a dry cloth or by using a soft, clean paintbrush. If needed, a vacuum can be used to clean hard to reach areas or to remove dust. As with the exterior, avoid using abrasive chemicals as they could damage the fireplace components or accidentally ignite.
Replacing glass or logs 
While the components of a gas fireplace are designed to withstand average wear and tear, they can become damaged either accidentally, from overuse, or from lack of maintenance. If you are replacing any part of the gas fireplace, ensure that the pieces are specifically designed for use with your particular fireplace. Ill-fitting glass doors can result in loss of heat or gas entering the room. Likewise, an improperly installed gas log can cause the fireplace to lose performance and efficiency along with a buildup of carbon.
Because of the delicate nature of replacing gas fireplace parts, it is often recommended to work with a professional. This ensures that the replacement parts you've selected are designed for use with your existing fireplace and are installed safely and correctly.
Vent maintenance 
Although you should have the venting of your gas fireplace checked during an annual inspection, it is important that homeowners check the vents several additional times throughout the year. Fireplace vents should be checked before use if the fireplace has not been used for a long period of time, such as before beginning to use the fireplace again in the fall and winter. The exterior vent should be clear of anything that could potentially create a blockage, and should also be free from signs of damage, rust, or holes. If upon a visual inspection you notice that the vent has been damaged or is blocked in any way, stop using the fireplace and contact a chimney company immediately.
If you have any questions about caring for your gas fireplace or need to schedule an annual inspection, contact Magic Broom today!