In the summer months, homeowners typically see less of a need for building fireplace fires. Getting your entire system up and running seems like a bit of a waste when we are already experiencing sunny days and warm nights, and it's more common to run the air conditioning, meaning a warm fire would be pretty pointless.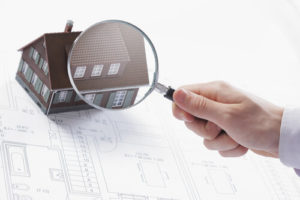 Since you won't be putting your fireplace and chimney to use until fall comes back around, might as well put any maintenance, repairs, and regular upkeep to the back burner, right? Wrong! At Magic Broom Chimney Sweeps, we promote spring and summertime inspections because this can actually be a very beneficial time to get some work done.
Why Is Summer Ideal?
A big reason to schedule your annual inspection now is to ensure you can start your burning season whenever you'd like. Fall is a very busy time of year for us and homeowners that wait until last minute to get chimney care scheduled often find themselves struggling to get a convenient appointment time. We try our hardest to accommodate our customers, but, when our books our full, this isn't always easy to do!
That being said, if you schedule now, when work is slower, finding the a time that works well with your timeframe shouldn't be a problem! We can get you in sooner, then give you an accurate analysis of what, if any, repair and sweeping services you may need. And we'll have plenty of time to get them completed before fall! Once cold weather starts coming back around, you'll be all set and ready to light your first fire of the season.
Another big benefit of getting an inspection and sweeping done early is to remove excess creosote. Creosote deposits greatly increase the likelihood of experiencing chimney fires, which are extremely damaging to the structural integrity of your entire chimney system. While some are loud and obvious, most are fairly low-key, meaning homeowners often don't even realize they have occurred – a scary thought indeed!
If fires are lit after a chimney fire has done damage, the chance of experiencing a house fire increases dramatically. Your weakened structure now has numerous pathways to allow smoke and flames to enter, and adjacent woodwork could catch fire in a hurry in the right circumstances. It's definitely not worth taking any chances, so let us check things over right away.
Are Repairs Needed?
If we do note the need for repair work, there's no team better to trust than the crew at Magic Broom Chimney Sweeps. Our CSIA and NFI certified crew knows their way around any type of system, no matter the size, style, or fuel type. Trust in us for a job well done every single time! We can't wait to set you up right, so you can enjoy your fall and winter to the fullest. Give us a call today, and we'll set something up.