It seems like summer just started, but fall will be here before we know it. If you have a fireplace in your home, now would be an ideal time to ensure everything is safe for use and ready to go when you want to light your first fire of the year. Many put this maintenance off until later, but there are actually a lot of benefits to getting it completed in the summer. Learn more below.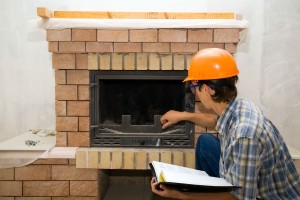 Easier Scheduling
There is no doubt that booking your annual inspection in the fall can present some scheduling challenges. If your calendar fills up fast when the kids go back to school, then getting this maintenance out of the way now is likely your best bet. Our sweeps get really busy in the autumn months, as well, so working our way around two busy schedules don't always yield the best results.
Unfortunately, our inspections sometimes reveal some damage that needs addressing, in which case the homeowner has to go through the scheduling process all over again. Why put yourself through the hassle when you can check this maintenance off of your to-do list now and forget about it? Call today – you'll be happy you did!
Better Results
Chimney repairs done in warmer weather typically yield better results, as well. The colder it gets, the harder it is for our materials to cure in an appropriate temperature range. Along with this, completing repairs in snowy or rainy weather isn't the best option for getting you those long-lasting results you're hoping for, meaning we may need to delay your burning season until better weather comes back around.
Peace Of Mind
Think you may use your fireplace sometime this summer? Stormy summer nights can be an ideal time to light a cozy fire, but you want to be certain there are no twigs, leaves, or nesting materials blocking things up. Along with this, excess creosote deposits can lead to chimney fires, which will cause a lot of damage and make your chimney unuseable. Ensure everything is cleared out by getting that sweeping completed right away. Then, you'll be able to light fires stress-free whenever you would like!
Our Team Offers Thorough Inspections
Our team is trained, qualified, and CSIA certified, so you know you get the in-depth inspection you deserve when you work with us. We take the time to evaluate your structure, and when we do a sweeping, you can rest easy knowing we offer mess-free services with the latest tools, techniques, and technologies.
So, what are you waiting for? Don't settle for less when it comes to the state of your chimney. Get the care and attention you need by working with us from start to finish. Call today!