Does your fireplace, stove, or insert need some repair work completed? Well, then you better find a team of experts you can count on for the long haul. Here at Magic Broom Chimney Sweeps, we have the training and experience to set you up right and to equip you with everything you need for a successful burning season year after year.
We Work With Wood, Pellet, And Gas
What kind of fuel do you utilize? No matter the type, we are qualified to tackle the job. When you experience problems with your heating appliance, all kinds of issues can surface. For instance, a wood-burning unit will become more prone to send smoke, fumes, and flames into your home, increasing your risk of a house fire significantly.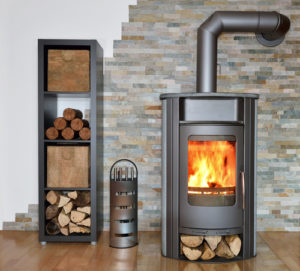 Along with this, creosote will likely form at a faster pace, inviting a whole new set of risks. Not only does it cause bad odors and clogs, but it can easily trigger a chimney fire, as well. If you ask us, it is not worth taking any chances, and investing in the care you need now is always better than pay for expensive repairs down the line.
Other appliances will experience problems with gas leaks and carbon monoxide exposure. Carbon monoxide cannot be seen or smelled, and it can cause some serious illnesses in a hurry making it a big threat all around. In fact, many die every single year from carbon monoxide-related incidents!
This is one gas you do not want to mess around with, so regularly repairing and servicing your appliances can make a huge difference when it comes to the safety of you and your loved ones. We also urge our customers to purchase carbon monoxide detectors for their home, so they can be alerted right away should this gas be present. It is an affordable investment that is worth every cent spent!
No matter your system design or fuel type, we are ready and willing to help you out. We've worked on gas inserts, wood stoves, pellet-fueled fireplaces, and more, so please do not hesitate to give us a call! Our professional crew will be there to assist you every step of the way.
Serving Southern Maryland For Over 40 Years!
If you are searching for a company that you can trust with it all, then look no further – we're it! We have been serving this area for over four decades now, and there's a reason that customers continue to rely on us time and time again. We understand how to approach a long list of chimney woes, and we give our customers the time, care, and attention they deserve every step of the way.
So, what are you waiting for? Pick up your phone right away, and give our qualified crew a call. We are passionate about bringing the best services possible to folks in Waldorf, Leonardtown, Lexington Park, and more, and we won't stop until you are satisfied with the care you receive. Set up an appointment with our team right away, and get the relief you deserve. We are excited to serve you soon!