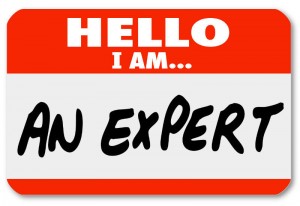 Many homeowners mistakenly believe that all chimney sweeps are created equal. Just because someone has a brush and a truck, however, doesn't make them a qualified chimney professional. While acronyms such as NFI and CSIA might be confusing to the average person, they indicate that you are working with a certified chimney professional.
What is the NFI?
NFI stands for the National Fireplace Institute, the education and certification branch of the Hearth, Patio & Barbecue Education Foundation. Founded in 2001, the NFI is designed to help create meaningful credentials and standards for chimney sweeps and other fireplace professionals.
When a chimney sweep or other fireplace professional is NFI certified, it means that they have earned the designation through education and testing. Chimney professional can be NFI certified in three areas of service and installation:
NFI Gas Specialist
NFI Woodburning Specialist
NFI Pellet Specialist
What is the CSIA?
CSIA stands for the Chimney Safety Institute of America, a nonprofit organization that was founded in 1983 to advance public awareness while educating and certifying industry professionals. In addition to public fireplace safety education programs, the CSIA also certifies chimney sweeps and other professionals.
To earn the CSIA certification, chimney sweeps must undergo rigorous education and testing. Likewise, to maintain their certification sweeps must retest every three years; this ensures that they are up to date on the most recent safety and technology advancements in the industry.
Why being certified matters
For many years, there was little to no regulation in the fireplace industry. Because of this, anyone with a broom could call themselves a chimney sweep – and this caused many professionals to gain a bad reputation by association. In order to combat this, organizations such as the NFI and CSIA were formed to help create standards in the industry as well as designate the highly trained professionals from other sweeps.
To earn and maintain their certifications, chimney sweeps must be knowledgeable about a wide range of chimney and fireplace topics, including:
Chimney and fireplace safety best practices
Chimney and fireplace building dynamics for a wide range of units
Local fire and building codes
How to maintain and install heating appliances such as stoves and inserts
EPA emissions standards for fireplace, inserts, and stoves
Finding the right chimney sweep
While certification is important, it is just one part of finding the right chimney professional. Before hiring a chimney sweep company, the CSIA recommends asking the following sample questions:
How long has the chimney sweeping company been in business?
Does the company offer current references?
Does the company have unresolved complaints filed within the city or state consumer protection agency or Better Business Bureau?
Does the company or individual carry a valid business liability insurance policy to protect your home and furnishings against accidents?
Does the company ensure that a CSIA Certified Chimney Sweep will be on the job site?
Finding the right chimney professional can help you keep your fireplace and chimney clean and well maintained for years to come. To see the difference that working with a certified professional can make, contact Magic Broom today to schedule your next appointment!