If you need repairs on your chimney masonry, then it is important to find a team of experts. After all, if the job is not done right, you could wind up facing a lot of risks! Along with this, no one wants to pay for services that put them in danger. Save yourself countless headaches by calling the team at Magic Broom Chimney Sweeps today. There is no crew better to trust in Southern Maryland!
What Sets Us Apart?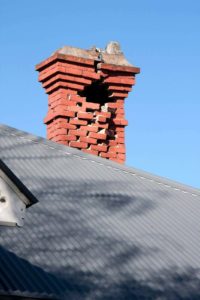 So, why are we the company to pick for your chimney repairs? Because we always put our customers first. Magic Broom is family-owned, and we have been serving the area for over 40 years. Need someone to vouch for our dependability, professionalism, and expert care? We have over four decades worth of satisfied customers you can talk to!
We also pride ourselves on obtaining a long list of certifications and memberships. Working with reputable organizations like the CSIA, the NFI, the IRC, and the NCSG, this has given us countless opportunities to expand our knowledge and learn new tricks. In an ever-evolving industry like ours, staying on top of new advancements or techniques is important!
We offer a wide range of services too. Whether you need help with your dryer vent, chimney, or fireplace, we are qualified to assist. Eager to learn more about our products and services? Give us a call or browse our website. We are always happy to answer questions and provide advice.
Let Us Know What You Need Help With
Is your chimney cap missing? Does your crown need rebuilding? Is your damper not giving you the results you are hoping for? Whatever it is, we are sure we can help you and get your fireplace back to where it needs to be. Fireplaces are meant to bring joy, comfort, and warmth to a home. Don't let easily fixable issues stress you out this winter. Give us a call, and we will take it from there.
The Time To Call Is Now
Unfortunately, when it comes to chimney and masonry damage, putting off repairs only lead to big issues down the line. When chimney issues go unaddressed, cracks, holes, and other deterioration continue to break down your chimney. All of these wear and tear could eventually lead to a settlement or collapse. Are you willing to risk the safety of your loved one? It's time to give us a call today then!
Gaps in your chimney only lead to dangerous issues like house fires, gas leaks, carbon monoxide exposure, chimney fires, and more threats. Is it worth taking the risk? We don't think so. Guarantee a safer home this winter by counting on our team for everything.