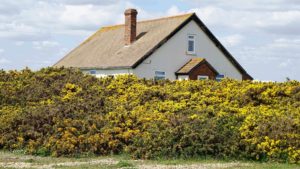 Have you been putting off some chimney and masonry repairs? Well, wait no longer! Fall is only weeks away, and soon, temperatures will start to drop. This means that the time to get our professional team on the job is now. Most of the products we use need to cure in a specific temperature range, so if you wait too long, you could miss your window until next spring. Don't hesitate any more – give us a call today!
A Damaged Chimney Leads To Serious Risks
Using a chimney that needs repair work done is never a good idea. It can lead to serious dangers like chimney fires, gas leaks, carbon monoxide exposure, and house fires, all of which could cause illness or injury for those inside of the home. Along with this, you'll experience less efficiency, and you could wind up causing even more damages to occur, costing you hundreds down the line.
By scheduling an appointment with us now, you won't have to stress about a thing. We'll make certain you're all fixed up and ready to go, so you can enjoy fire after fire with ease. Your structure will stay strong and sound, and your family won't face such serious risks. There's simply no reason not to give us a call! Pick up the phone today.
What We Offer
So, what can you expect from us as far as masonry and chimney repairs? First of all, we can repair, install, or replace your chimney cap, chase cover, or damper, ensuring your system stays better protected no matter what. Each of these parts plays an integral role in how well your system functions, and we'll make sure every piece of your chimney's anatomy is in tip-top shape, guaranteed.
How's your chimney crown doing? Chimney crowns are vital for sending water out and away from your brickwork and mortar, ensuring it stands tall and strong for years to come. If yours wasn't properly constructed, or if years of wear and tear have finally taken their toll, count on us to set you up right. We've repaired and restored crowns all throughout Southern Maryland, and we're happy to fix yours up, too!
Tuckpointing is another speciality we offer, and it's a service that can restore your crumbling mortar back to where it needs to be. We'll tear out the old stuff and put in new mortar that's guaranteed to match your current setup, so you get the seamless results you deserve.
Along with all of these things, we offer firebox rebuilds, smoke chamber parge coating, chimney relining, cricket builds, chimney rebuilds, chimney odor troubleshooting, and prefabricated chimney installations. You can easily find more information about these services on our website, or feel free to call with any questions or concerns you may have. We'd love to help you out with it all!